PMPA's Members are actively involved in the economic development arena. To foster theses efforts, PMPA offers discounted, economic rates to its Members to serve qualifying customers. PMPA is also a board-level participant in the Upstate Alliance, a regional economic development organization.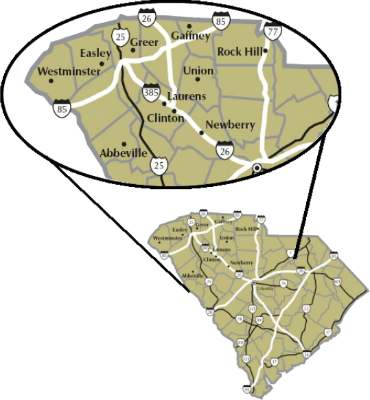 In addition to electric service, all of PMPA's Members provide water and sanitary sewer services, and some provide natural gas. Further, some are owners of industrial parks. This makes PMPA's Members "one-stop shops" for prospective companies searching for new or expanded locations.
PMPA's Members provide utility services to many top-name companies including BMW, Kraft, Shakespeare, and Milliken.
The links provided will allow you to obtain additional information regarding sites, buildings, and incentives available in and around our Members' communities.
"Meeting the energy demands of our ever-growing member cities."
– Piedmont Municipal Power Agency